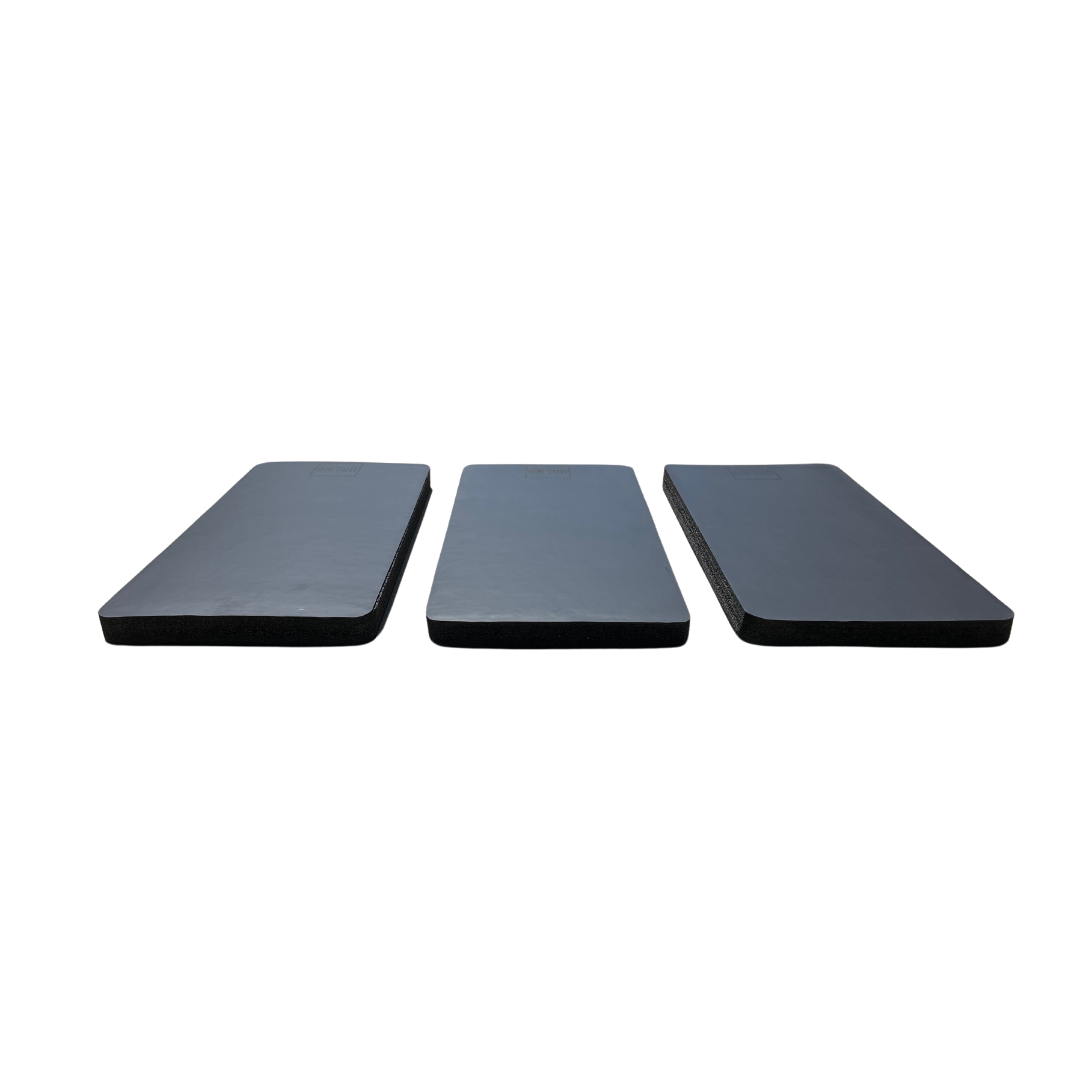 COMPETITION RISERS (3 Pack) for Handstand Push-ups
Take your handstand push ups to the next level. Made with a non-slip polyurethane surface and gum rubber bottom these mats stay put! Our 3 packs are offered in a 1" thick set and a 1.5" thick set.  Each mat is 12" x 24".  Use one for your head cushion and the other two for your hands.  Don't stop there, these mats offer great protection for knees and back for your other workouts.  
Available in:
- 3 mats: 24" x 12"x 1" each
- 3 mats: 24" x 12"x 1.5" each
We offer worlwide shipping, direct from our facilities in San Diego, CA. Shipping costs will be applied based on region.
Eligble returns on all orders 60 days from shipment - must not have been used, worn, washed, tried-on, cut, or altered.
We will warranty and replace items that have been deemed defective (opposed to wear and tear) within 120 days of purchase.