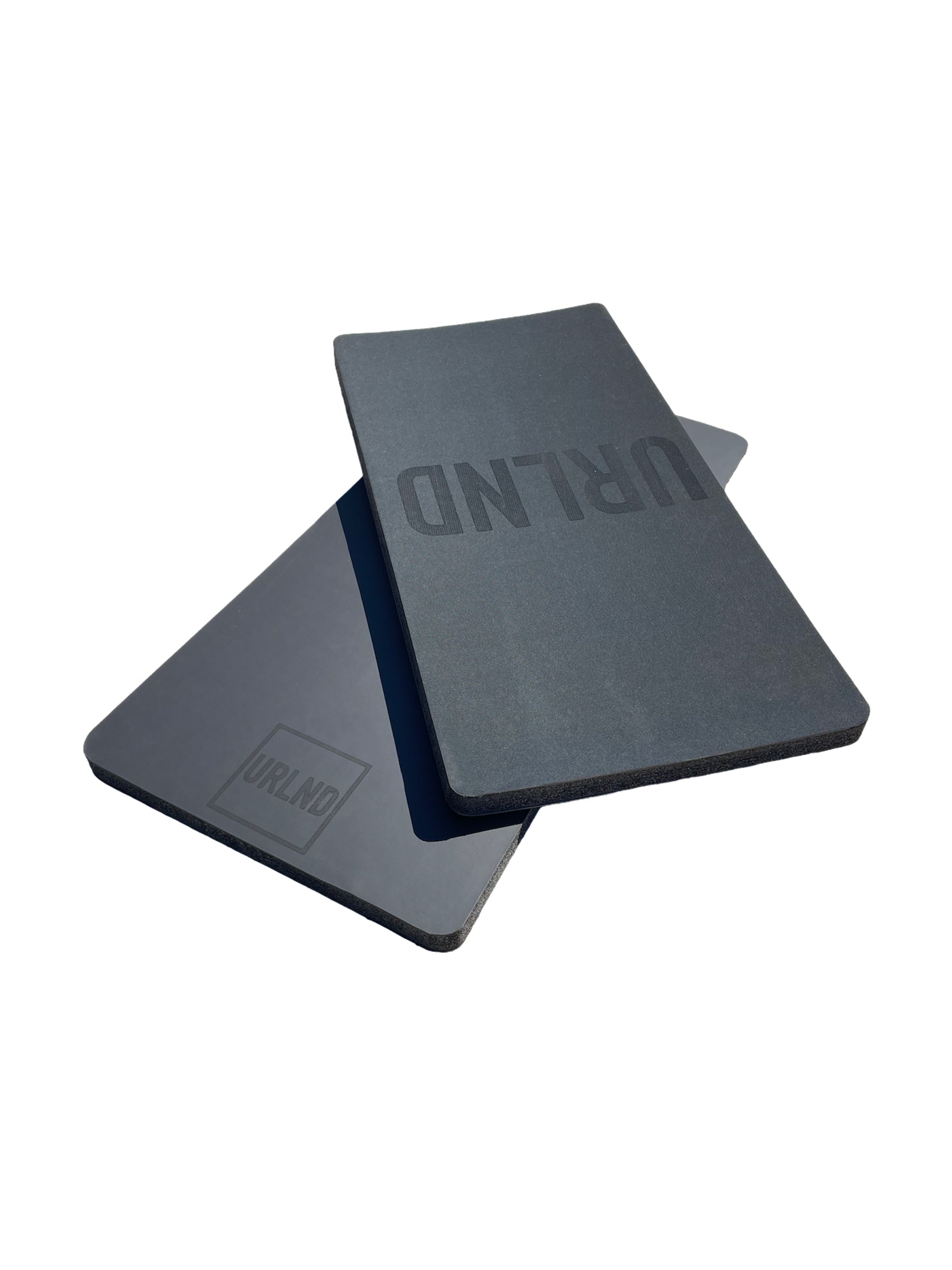 COMPETITION RISERS for deficit or RX
The Risers were created to have two main functions:

1) To place one in the middle of the HSPU mat to decrease the range of motion the head travels. By stacking these you can slowly train yourself into a full range HSPU. Being able to lower yourself to a stable surface at a chosen height will allow you to gain the skill, strength and confidence to get that full HSPU. 
2) To place in matching pairs on the outer edge. This will create a platform for each hand to rest on and now you have DEFICIT. More stable and reliable than stacking plates that slide and are not flat. Easy to set up and break down. 

Dimensions:
1" x 12" x 24" 
1.5" x 12" x 24" 
Made with a polyurethane non slip top, foam center and durable rubber bottom that stays put.   
We offer worlwide shipping, direct from our facilities in San Diego, CA. Shipping costs will be applied based on region.
Eligble returns on all orders 60 days from shipment - must not have been used, worn, washed, tried-on, cut, or altered.
We will warranty and replace items that have been deemed defective (opposed to wear and tear) within 120 days of purchase.