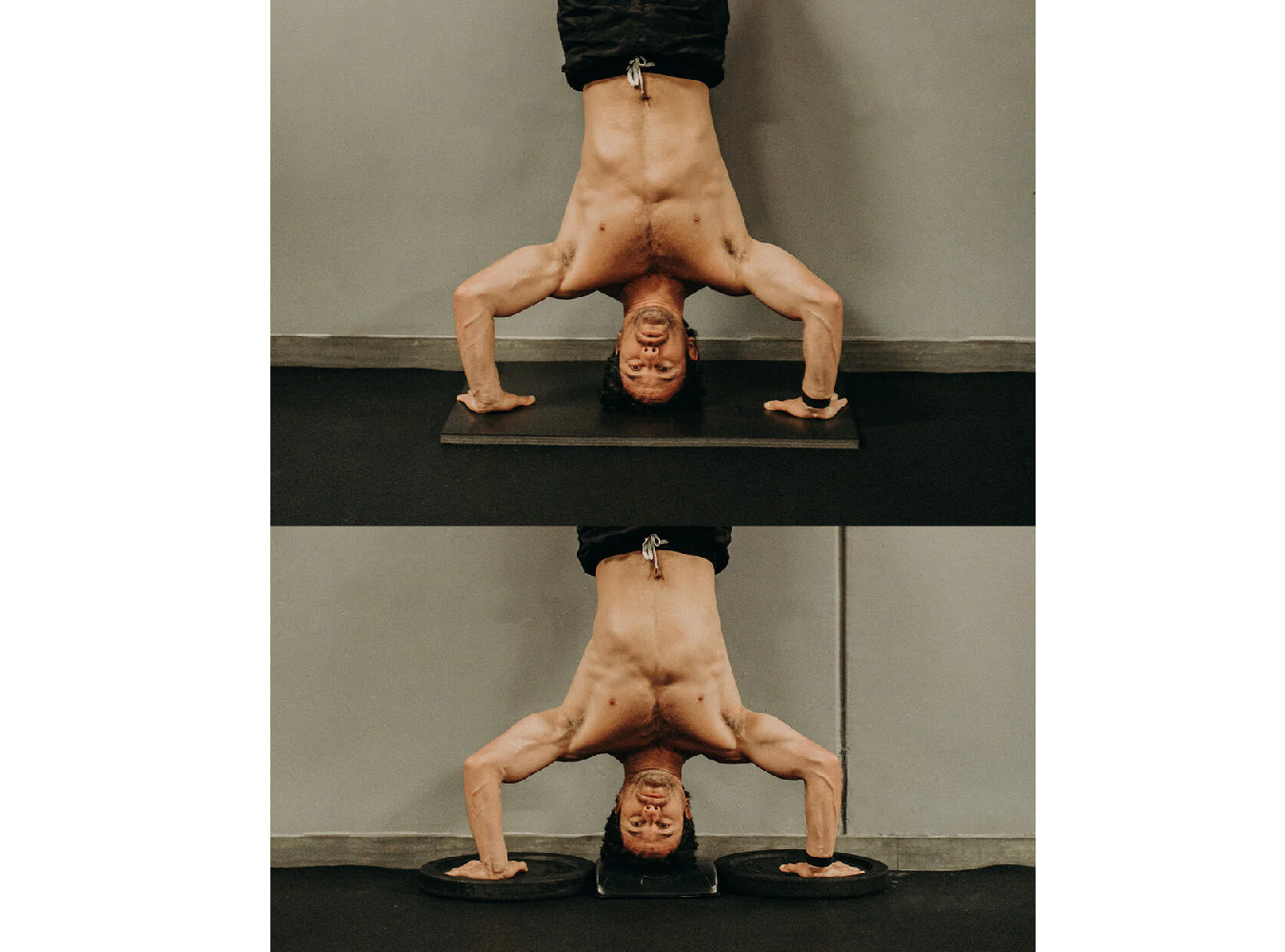 COMPETITION Handstand Push-up Mat
Introducing the Competition mat.  Are you ready to take your fitness journey to new heights? Introducing the Competition Handstand Push Up Mat - the ultimate companion for conquering handstand push-ups and achieving your fitness goals!

Premium handstand push-up mat with high-density foam padding for comfort and support.
Durable and prestigious choice for athletes, fitness enthusiasts, and gymnasts.
Ideal for handstand push-ups, sit-ups, planks, and balance training.
Eco-friendly and non-toxic materials for low environmental impact and a healthier workout.
Non-slip orange peel surface for added stability and safety.
Easy-to-clean, lightweight, and portable design.
Dimensions 24" x 40" x 1"
Weight 5 LBS 
We offer worlwide shipping, direct from our facilities in San Diego, CA. Shipping costs will be applied based on region.
Eligble returns on all orders 60 days from shipment - must not have been used, worn, washed, tried-on, cut, or altered.
We will warranty and replace items that have been deemed defective (opposed to wear and tear) within 120 days of purchase.